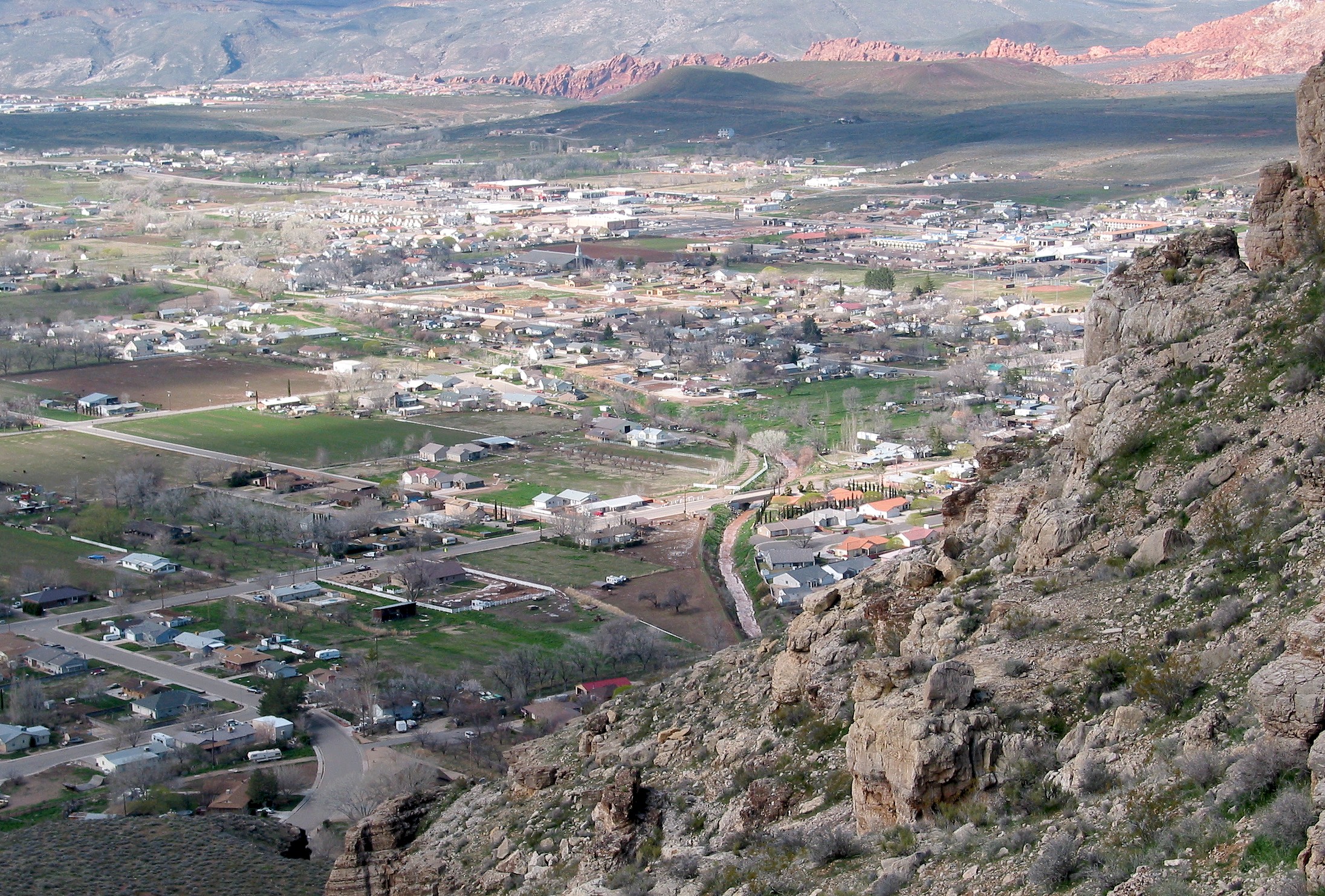 Southern Utah gets a lot of hype—and for good reason! This region is one of the most beautiful natural landscapes in the United States, and the people are kind and take pride in their community. Temperatures are warm year-round and perfect for the ultimate relaxation. If you're thinking of moving to Hurricane, UT, contact Dixie Moving & Storage, your Southern Utah moving specialists.
The historic town of Hurricane, UT (pronounced locally as "hurri-kin"), is home to just under 20,000 people and is 20 minutes to the east of St. George in Southwestern Utah. It's a treasure for anyone looking for plenty of sunshine and opportunities for outdoor adventure. And don't be put off by the name! The town is not a hotspot for hurricanes. According to local legend, the area was so named in the mid 1800s after a strong gust blew off the top of Mormon leader Erastus Snow's buggy. He (incorrectly) proclaimed it a hurricane and named the area "Hurricane Hill".
Hurricane's Community Spirit
As local movers in the Hurricane area, Dixie Moving & Storage are perfectly placed to help get your new life started. As natives of Southern Utah, we understand what draws people to the area. The small resort town of Hurricane began as a humble agricultural settlement inhabited by hard-working Mormon pioneers in the late 1800s. Since then, it's held true to its rural roots despite rapid population growth, and it still maintains a distinct small-town feel.
No longer just a one-stoplight town, however, Hurricane boasts a wide range of convenient amenities that make life there easy. This includes a large community center, a city pool, a small airfield, and a new dog park. The up-and-coming downtown area offers plenty of shopping and food choices, as well as options for small businesses looking to get a start in the area.
If you're looking for a moving company in or around the Hurricane area, Dixie Moving & Storage should be your first call. We'll be happy to share our insights with our local knowledge about Hurricane, UT, as well as providing you with a first class moving experience.
Outdoor Adventure in Hurricane, UT
Moving to Hurricane means you'll be perfectly situated for any outdoor adventure you can imagine. Hiking, swimming, climbing, off-road driving and canyoneering are all just minutes from your door.  If you're at the start of your moving adventure, Dixie Moving & Storage, your Hurricane movers, will make it go as smoothly as possible.
Hurricane is located close to two beautiful reservoirs: Sand Hollow and Quail Creek State Parks. Here, residents can enjoy watersports like boating and jet skiing as well as fishing, hiking, biking, and more. Golfers will love being able to get out on the green at one of the area's multiple ranked golf courses.
Zion National Park is one of the most famous national parks in the world, attracting thousands of international visitors per year, and the community of Hurricane is located less than a half-hour from the entrance. This incredible location means you can take in some of the best trail systems and natural views in the country whenever you'd like. Bryce Canyon National Park is also within close driving distance.
Moving to Hurricane with young children? As well as all the fantastic family-friendly trails and outdoor activities on your doorstep, there are playgrounds, a family farm, a local museum and a dinosaur centre.
Southern Utah Moving Services
For anyone looking to move to Hurricane, Utah, or the surrounding region, turn to Dixie Moving & Storage for the ultimate moving services. With our 40 years of experience moving people in and out of Southern Utah, we really do know how to help make your move easier. For all your local, long-distance, and international moves, choose the experts at Dixie Moving & Storage to get the job done right! Contact us today.