Interstate Movers in St. George, UT
Whether you are relocating for work or school, or you want a new start, Dixie Moving & Storage will take care of your long distance move. Moving is stressful enough without having to factor in what it takes to move far. That is why having a professional, full-service moving company to move you is the best solution. In the St. George, UT area, Dixie Moving & Storage is your leading source for long distance moving. We are a Bekins Van Lines agent and have more than 250 independent drivers ready to move you to where you need to be!
With over 120 years of experience, we know what it takes to pack up your possessions carefully and move your belongings safely across the country. We are registered with the United States Department of Transportation and carry the licensing and insurance necessary to provide you with peace of mind during your move.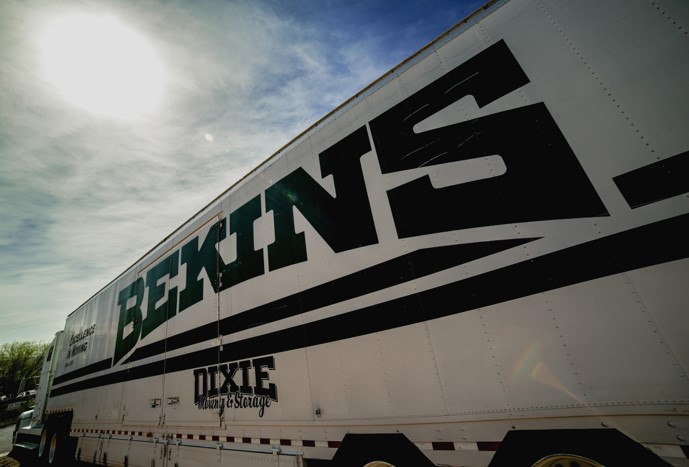 The Benefits of Using Professional Interstate Movers
The benefits of hiring Dixie Moving & Storage are your belongings are transported by a reputable moving company with full-service capabilities, a proven track record, and a reputation for excellence. Our movers will move your boxes, furniture, and other possessions intact and on time. We adhere to all distance driving laws to ensure the well-being of our drivers and the safe arrival of your property. With Dixie Moving & Storage, our full-service moving means our team handles every detail. From packing up and loading to hauling and unloading, we take care of everything. With such an impressive history in the moving industry, we know the importance of making your move as stress-free as possible.
We provide an in-home evaluation, so you know up front the cost of transporting your property. Our professional drivers arrive on moving day on time, in Bekins Van Lines trucks, ready to get to work. Through our detailed tracking system, you can follow the progression of your belongings and plan for the truck's arrival.