Cardboard Boxes for Moving, Packing Paper, Packing Blankets, and All the Moving Materials You Need
A stress-free move begins with durable packing materials that are built to protect your belongings well. We're not talking about the cheap moving boxes you've acquired from other moves, but we're also not referring to over-the-top expensive moving supplies. We're talking about affordable packing materials from Dixie Moving & Storage.
Our moving supplies company has been operating locally in the St. George, UT area for over 120 years. In that time, we've learned just what are the best materials with which to move. We are your one source for packing and moving materials and services and can handle any size move to any destination. For your added convenience, we sell everything you need for moving and storage. From dense cardboard boxes for moving to a great selection of packing paper, we have it all.
BUY PACKING MATERIALS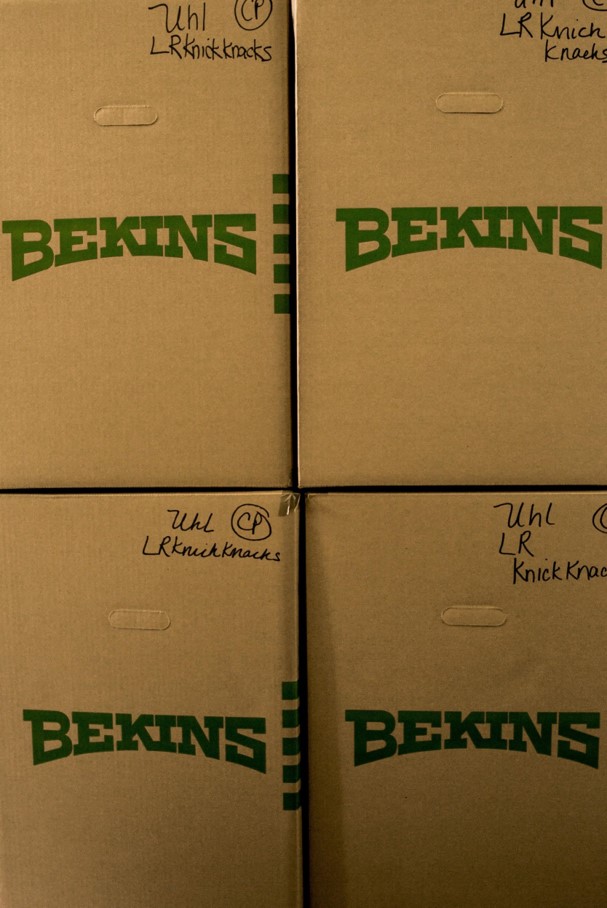 Packing Supplies in Utah and Nevada
At Dixie Moving & Storage, we understand that moving is equally exciting and overwhelming. Moving always sounds easier than it is, and you may ask yourself if it's worth buying new boxes. In our experience as professional packers and movers, you must have high-quality moving boxes and supplies to protect your items through the entire process. From packing up your belongings and loading a truck to arriving at your destination and repeating the process in reverse, your items must be safe.
Don't rely on flimsy, thin cardboard or old boxes from friends or family or discarded packing paper that may damage items. Look to Dixie Moving & Storage for your packing materials, boxes, and moving supplies in Southern Utah and surrounding areas, specifically:
George, UT
Cedar City, UT
Washington, UT
Mesquite, NV
Moving Boxes and Packing Supplies for Utah, Nevada, and Arizona
Dixie Moving & Storage knows a thing or two about moving. As such, our experience and tenure servicing St. George, UT and surrounding locations, means we understand how essential quality moving supplies are. We sell durable moving boxes and packing supplies to help ensure your belongings make it to your new location safe, sound, and in one piece.
No matter how far you are moving, Dixie Moving & Storage believes you should get there with as little worry as possible. Whether you are moving from one neighborhood to another, or across the country, quality packing supplies make a huge difference. To help ensure your possessions are as protected as they can be, we stock a wide selection of supplies in a variety of sizes and shapes.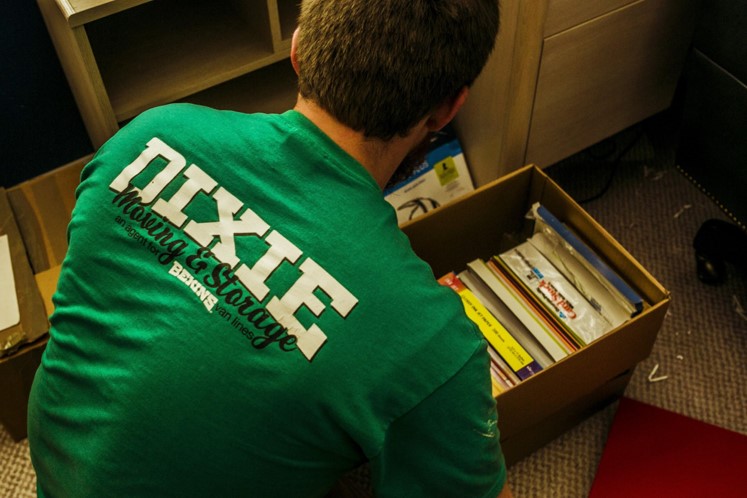 Quality boxes are crucial when it comes to storage as well. Having to store your belongings for any amount of time away from you is a valid cause for concern. When you use boxes and packing supplies purchased from Dixie Moving & Storage, you can rest assured that our products are made to last.
Our selection of supplies includes:
Cardboard boxes
Packing tape
Tape guns
Bubble wrap
Plastic wrap
Stretch wrap for upholstered furniture
Mattress and soft goods bags
Sofa and couch covers
Ropes, straps, and tie downs
Furniture pads
Quilted pads and covers
Brown packing paper
Cushion foam pouches for dishes and cookware
Delicate glass and stemware packing kits
Picture packing equipment
Markers
Box cutters
Liners
Storage bags
Density packing material
Tarps
Rug storage bags
Floor runners
Carpet shields
Padding
Custom wood cartons
Packing blankets
If you don't see what you need listed, we encourage you to stop in St. George, UT to see our inventory of packing materials and moving boxes. We also have moving supplies and equipment to transport large items, including furniture dollies and piano moving equipment.
Purchase Your Packing Supplies from Us!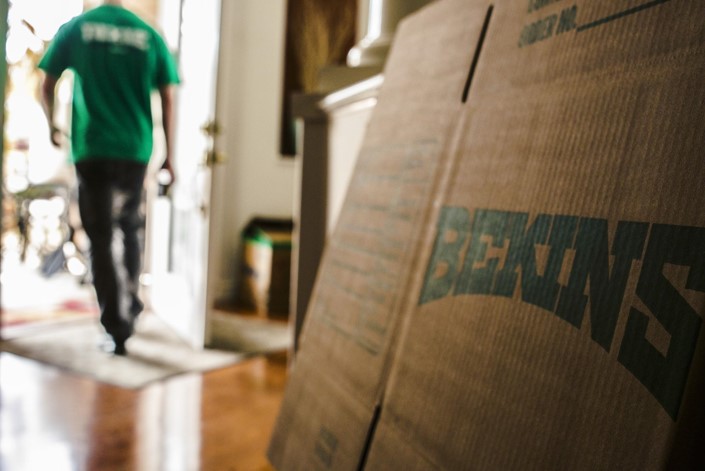 Because we are a full-service professional moving company, you can expect us to carry top quality packing boxes and moving supplies. Whether you're moving or want to store some of your belongings, we have the supplies you need at affordable rates. If you have questions about home many boxes you need or the best sizes, our team has the expertise to help. We take the guesswork out of purchasing the best boxes that meet your requirements.
Dixie Moving & Supply is the area's best solution for moving assistance and supplies. Get large cardboard boxes, floor guarding pads, bubble wrap, packing and moving blankets, protective wood cartons, and more for your next move! Please call us at 435-628-2281 in St. George, UT to begin planning and preparing for your move with Dixie Moving & Storage.
CONTACT OUR MOVING SUPPLIES COMPANY