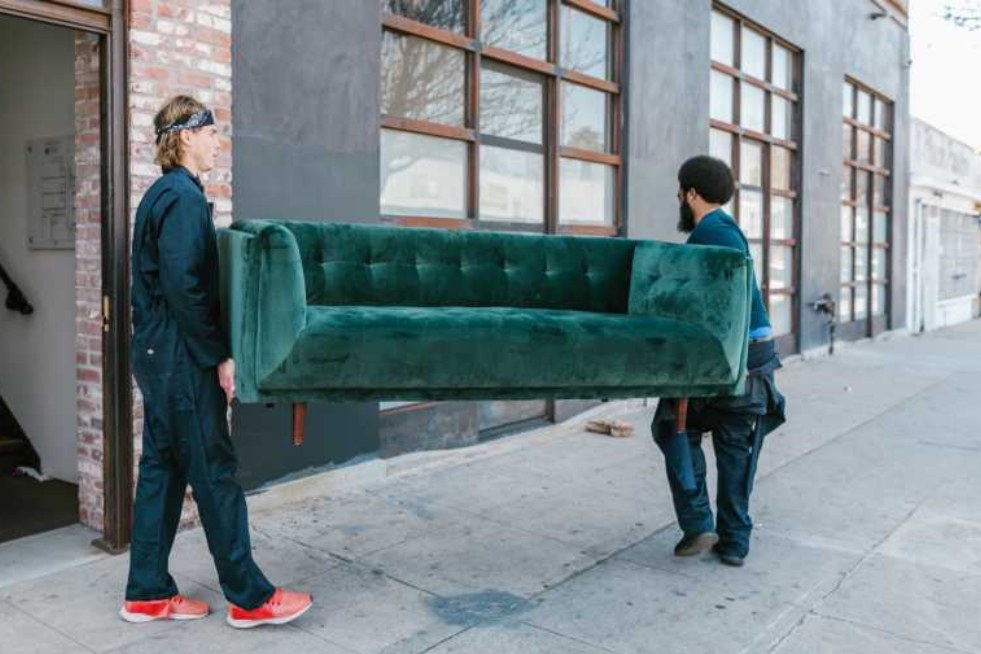 Furniture is a big part of our lives and, due to the weight and size of some pieces, the most labor-intensive things to move. If you're decluttering, downsizing or just want to start fresh, what are you supposed to do with all those bulky items? Selling things can be a hassle and you might not have access to a big enough truck or enough helping hands to take things to the dump. And what if they're still in perfectly good condition? Here's a good tip: contact a local charity and they'll come and pick your items up at no charge!
Let's find out why donating is a great idea, the sorts of things accepted by charities and which charities will come and collect in Southern Utah.
Why To Donate Things To Charity
When it's time to move, you usually come across some things you really don't want or need to take with you. Here's why getting a charity to collect them is a win-win:
You are saving space and therefore money in the moving van
You don't have to find or pay for packing materials
No hassle trying to sell things during the stress of moving
Someone else can benefit from your unneeded items
Getting rid of items is a weight off your mind
Charity donations are tax-deductible
What Items Do Charities Accept?
OK, you've got some things you don't want to take to your next place but will a charity actually accept them? In most cases, as long as your items are in good condition there should be no problem but there are some things that charities don't accept so make sure you are aware of these first to save yourself some time.
Clothes and Shoes
Most charities will accept any type of clothing so if you haven't worn it for a while, it no longer fits or it's just not your style any more, give it away. Shoes are also accepted if they're in good condition.
Furniture
Here's where a charity pick up can really help. If you've got sofas, tables, chairs, cabinets or dressers, you can donate them and have them picked up at no cost to you. If you don't have space for something in your new place but you still want to keep hold of it, try using a storage facility to keep it safe.
Kitchenware
We all have multiple items of kitchenware that we never use, so why not just let somebody else have it? You can donate plates and dishes, pots, pans, glassware and utensils to free up cupboard space in your new home.
Toys, Games and Books
You've already read those books and your kids are too old for all those toys and board games taking up space so share the joy and donate them to charity. Just make sure all the pieces are there!
Miscellaneous
Check with the individual charity but you can donate practically anything from cars to artwork so see who operates in your area and schedule a collection.
What Items Aren't Accepted By Charities?
It depends on each organization, but there are some things that charities will not come and collect, or will refuse to pick up if they've already arrived. Keep an eye on their current donation requests as some will accept things while others won't because they already have a surplus.
Large Appliances
It's not easy for charities to pick up large appliances that may not even work, such as air conditioners, washers, dryers, microwaves etc. You might be better off selling these or arranging a junk removal company for these types of items.
Mattresses
Who knows what's gone on on this mattress? Sometimes bedbugs are the least of the charity's concerns. It's difficult to donate a used mattress but there might be a local charity that will collect it if it's in great condition – give them a call or check their website to find out.
Carpets or Rugs
Cleaning someone else's carpet is not anyone's idea of fun. Charities do not usually accept this kind of textile. Recycling or landfill is the only way to go here.
Broken, Worn Down, Dirty or Smelly Items
Use some common sense when donating. If something's broken, get rid of it. Don't try and donate ripped or stained clothing, there are plenty of fabric recycling options you can use. If anything's a bit too worn to be useful, don't donate it.
Charities That Will Collect Donations Free
There are plenty of nationwide and statewide charities that will come out and pick up your furniture donations free of charge. Here are few operating in Utah that you can use next time you find yourself on the move with large items to get rid of:
Schedule a pick up on their website and they'll come and collect building materials, furniture, home goods, appliances and more.
Currently accepting books, clothes, shoes, small household items and toys. Book a collection on their website or give them a call for further information,
Donating to the Salvation Army helps fund their Adult Rehabilitation Centers. While it varies from branch to branch, some Salvation Army centers accept things like working microwaves, washing machines, dryers and air conditioners which might otherwise be hard to get rid of.
Contact your local Goodwill to see if they offer a pick up service as it depends on the specific location. Goodwill usually accepts large furniture and other household items.
Schedule a pick up with this Utah charity and donate furniture, clothing, toys, books and electrical items.
International Rescue Committee
This charity will arrange to pick up your donations if you are located inside their collection area. Email DonateSLC@Rescue.org to coordinate a pick up time and make sure you check out their list of required items.
This one isn't free but Spring Back Utah offers an affordable solution to getting rid of old mattresses, bed frames and box springs in the Salt Lake County and Utah County areas.
Use A Free Charity Pick Up Service
Now you know that your furniture will be going to a good home so arrange your free pick up as soon as possible! Once that's taken care of, there will be less for your moving company to have to worry about, saving money on packing materials, truck space and time loading and unloading. What a result! And while we're talking freebies, if you're moving in or around St. George or southern Utah, contact Dixie Moving & Storage for a free quote on all your moving needs today.