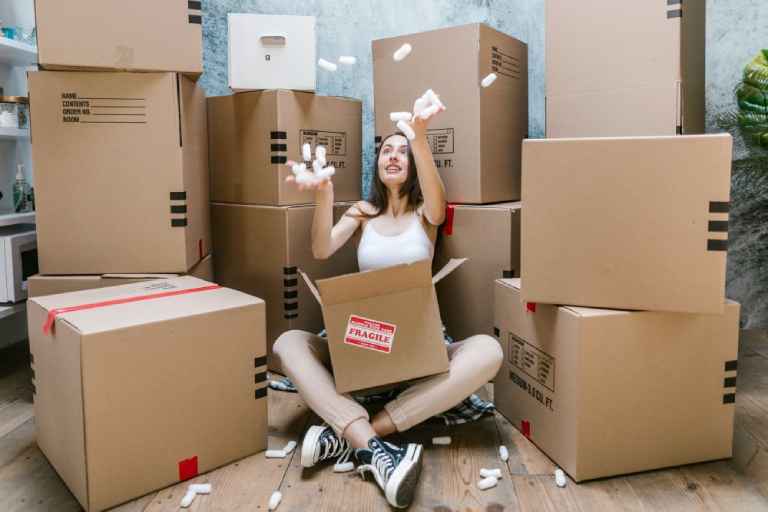 Sometimes life takes a turn for the worse without any warning, and you need to move your belongings quickly. That is where an emergency mover comes in. They can quickly, efficiently, and carefully remove your belongings for you.
We will look at five ways why using emergency movers can help you in your time of need and how Dixie Moving & Storage can help you.
1. Natural Disaster or Weather Packing
If you have ever been evacuated due to a natural disaster or severe weather, you know that you have no time to pack your belongings as you can only take what you can. Now as the event has passed, you need to pack your belongings, but you need to figure out other options. That is where emergency movers can help you.
Emergency movers willingly go to your home to pack your belongings efficiently and fast, giving you time to figure out your next move. They can also store your belongings in storage for you as you sort out your life.
2. Special or Difficult Furniture
If you own belongings or furniture that may be difficult to move or you are worried that you may break the item, emergency movers can plan and move the object and may save you money as you do not have to worry about the item breaking or getting damaged.
Moving objects like pianos can be very difficult and can easily go wrong if you do not have a dedicated and professional team to move them for you. Items that can be difficult for people to move are big safes, gun safes, statues or figures, and large art pieces.
3. Eviction Moving
If you have been locked out or evicted from a building, but your belongings are still inside it, having an emergency moving company come and pack for you can really help. When you have been evicted, you have a certain amount of time to collect your items from the building. It can be difficult to collect it all by yourself or without professional assistance.
Professional movers can quickly pack your items for you and may even be your liaison between the banks,landlord and you.
4. Storage
If you are ever in the situation where you can not keep your belongings at home anymore, but you are overseas, having an emergency moving service come pack and store your belongings can be handy.
They can create a stock sheet of all your belongings as a way to catalog your items before being put away in storage. This can help you make sure all your items are kept together and are in good condition.
5. Last Minute Movers
If you need to move your belongings at the last minute, having emergency movers pack for you can allow you to focus on other aspects of the move. These teams can quickly sort and pack your items. They are willing to come and do the job at a moment's notice.
Contact Dixie Moving & Storage to get your free quote, so we may help you move in the most convenient way possible.